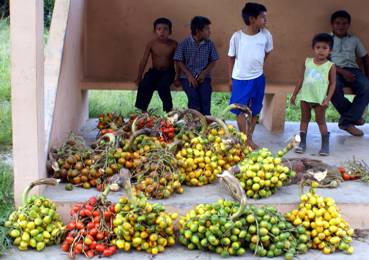 The road Punta Pena-Almirante-Changuinola
Really, this road, totally paved and in good condition, is the link between the province with the rest of Panama and also with Costa Rica at the Caribbean side.
It is connected with the Panamerican Highway, the link with the rest of Central America, through another important road, Gualaca-Punta Pena, that crosses the Central Mountains Range.
This road starts on the cross roads at Chiriqui Grande and from there run parallel with the coast up to Changuinola (almost 100 km in total), passing through Almirante during the way.
In Changuinola connects with the road to Guabito (at the border with Costa Rica).