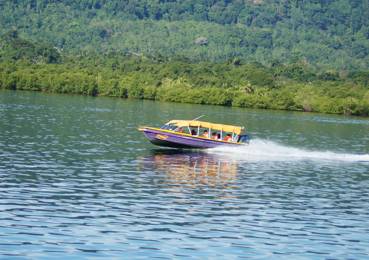 Mountains and valleys
Despite being a place of passage of tourists that go to Bocas del Toro Archipelago, exists several points of interest that can provide more than a surprise to the curious visitors.
Diverse communities of the Ngabes originary people are scattered in the valleys that are formed between the mountains of the Central Range.
Each worth a visit and the roads that communicate, usually from the Almirante-Punta Pena road, besides being in good condition, expose landscapes of great beauty, with views from the heights to the sea or to the mountains covered with green forests.